Welcome
You are invited to experience a peaceful place in the country where you will be refreshed by the beauty of lavender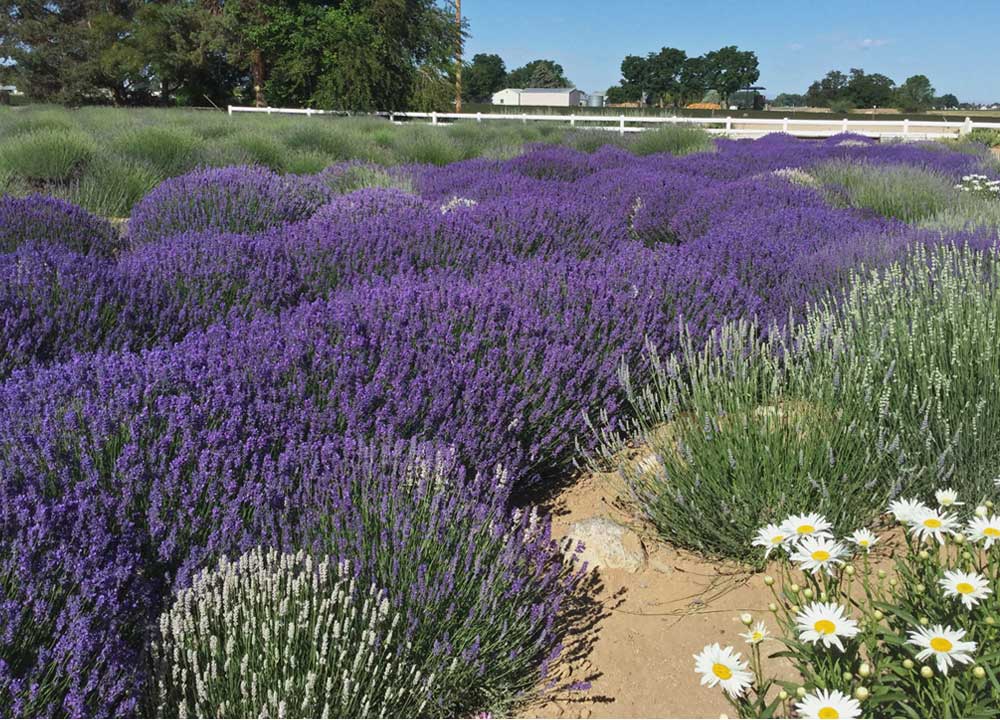 Enjoy Our Lavender
With over 2600 lavender plants, you will be surrounded by the iconic blooming flowers that made Provence, France famous. Enjoy cutting your own fresh lavender bouquets. Stroll Lavender Boulevard with over 110 varieties of lavender. Visit our quaint gift shop for pre-cut bundles, dried buds, sachets, and specialty lavender items. Please check the season schedule, or call for an appointment. Lavender essential oil, dried buds, bundles, and sachets are available year round, contact us to purchase.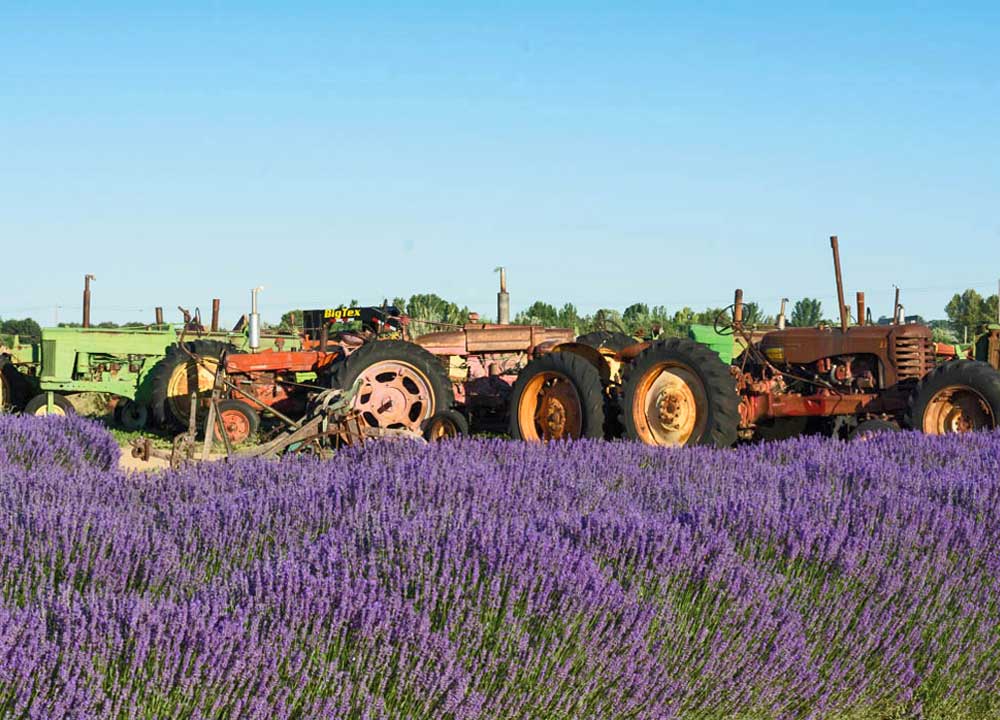 Unique Features
When you visit Lavender Acres, you will enjoy the many special features of our farm. Walk the lavender infinity loop, which many use as a meditation path. Peruse our large collection of antique tractors. In the center of the infinity loop is a unique sundial Mike created from tractor parts. And of course, relax on a bench or chair among the lavender plants.
About Us
Lavender Acres is a family-owned farm. Donna and Mike have been growing lavender since 2006, when Donna decided to turn a field of weeds into acres of fragrant purple lavender. A drought tolerant plant, lavender is well suited to the sun and soil in this part of Idaho.